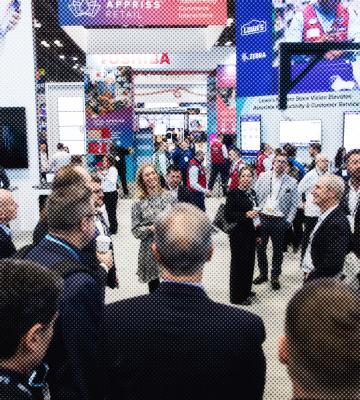 Stay ahead of the game
Retailers can experience the Expo at Retail's Big Show Asia Pacific for free! Don't miss your opportunity to explore the industry's premier marketplace for new technology and groundbreaking solutions.

This is your chance to meet directly with innovative companies, test-drive their tech and walk away with a new partnership that matters. Registration will open in January 2024, reserve your tickets now to avoid disappointment!
Retailer Expo Pass
(rate per person)
The Retailer Expo Pass is available to all qualifying retailers and allows access to the Expo, Exhibitor Big Ideas sessions, Innovation Lab, Startup Zone, the Opening Party and other networking opportunities.
The Retailer Expo Pass is open to Retailers only.
Non-Retailer Expo Pass
(rate per person)
Limited to 3 per company regardless of pass type.
Venture Capitalists, Holding Firms and Private Investment Firms Expo Pass
(rate per person)
When you claim your free Expo Pass, you'll get access to:
More than 300 of the industry's most forward-thinking solution providers showcasing the latest technology
The NRF APAC Innovation Lab, where you'll see groundbreaking artificial intelligence, augmented reality, machine learning, facial recognition, robotics and much more
The Startup Zone, filled with the newest companies that are bringing game-changing technology and radical thinking to retail
Over 20 Exhibitor Big Ideas sessions featuring demos and case studies presented by solution providers and their retail clients
The NRF APAC 2024 Opening Party (Retailers only)
Expo Tours are expert-led and showcase exhibitors on the cutting edge of tech, maximizing a more personalized networking experience with fellow retailers.