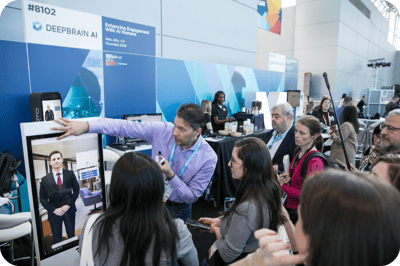 Fast Track Your Success at Retail's Big Show Asia Pacific!
At NRF 2024: Retail's Big Show APAC, we are bringing together the best and brightest minds in the industry to help fast track your success.

NRF is not just another retail convention or expo; it is a unique experience that unites the entire Asia Pacific retail industry under one roof. It is an extension of the world-famous Big Show in New York, relocated to the largest and most diverse retail market in the world – Asia Pacific.

The retail world moves at a breakneck speed, and we must keep up if you want to succeed. That's why NRF APAC is designed to give you access to new ideas, innovative thinkers, and valuable partnerships that will help you stay ahead of your competitors and capatalise on the future of our industry.

So, if you are looking to fast track your success in the retail industry, join us at NRF 2024: Retail's Big Show APAC.